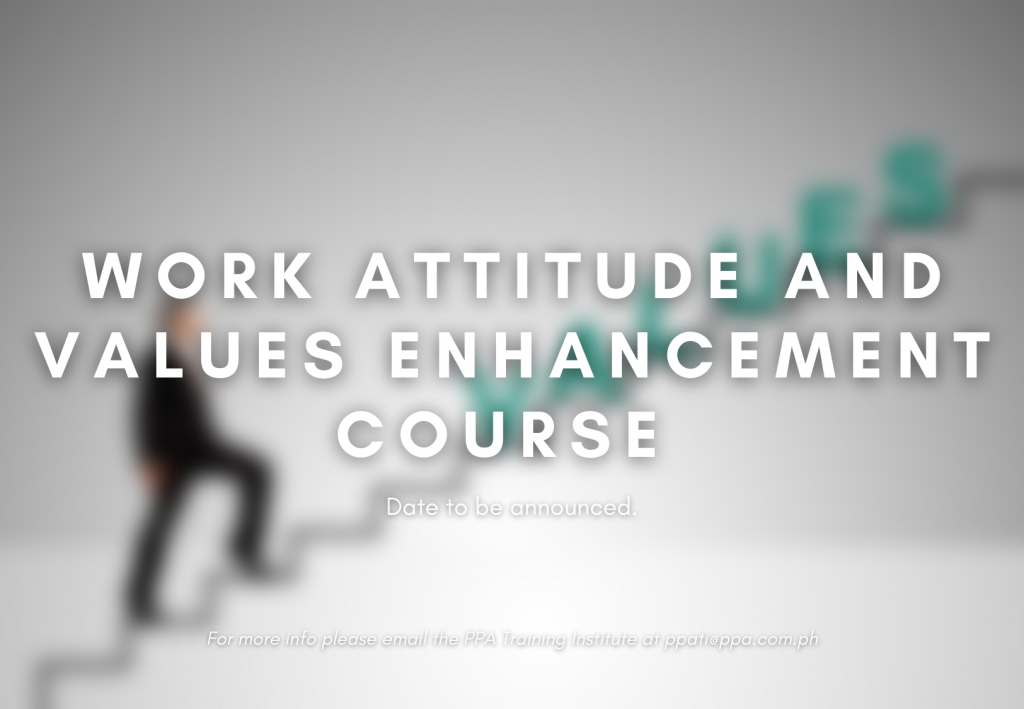 Work Attitude and Values Enhancement
November 28, 29, & December 1, 2022
This 24-hour online course is designed to help the participants appreciate the importance of having good attitude towards personal effectiveness and satisfying work life. It allows them to align their personal mission, vision, and values to that of the organization's. It provides individual employee with valuable experience toward a meaningful and productive life which will finally redound to organizational productivity. Practical learning experiences lead the participants on a journey to discover their own work value system. 
Module 1.  Personal Values
Module 2. Mission And Vision Statements
Module 3.  Gem No. 1: Red Ruby: "Work And Economy"
Module 4. Gem No. 2: Orange Garnet: "Building Unity With Others"
Module 5. Gem No. 3: Green Malachite: "Health And Physical Fitness"
Module 6. Gem No. 4: Blue Sapphire: "Order And Harmony"
Module 7. Gem No. 5: Violet Amethyst: "Communicating As A Way Of Building Unity"
Module 8. Gem No. 6: Indigo Citrine: "Wisdom And Continuous Learning"
Module 9. Gem No. 7: Yellow Adventurine: "Building Relationship With The Supreme Being"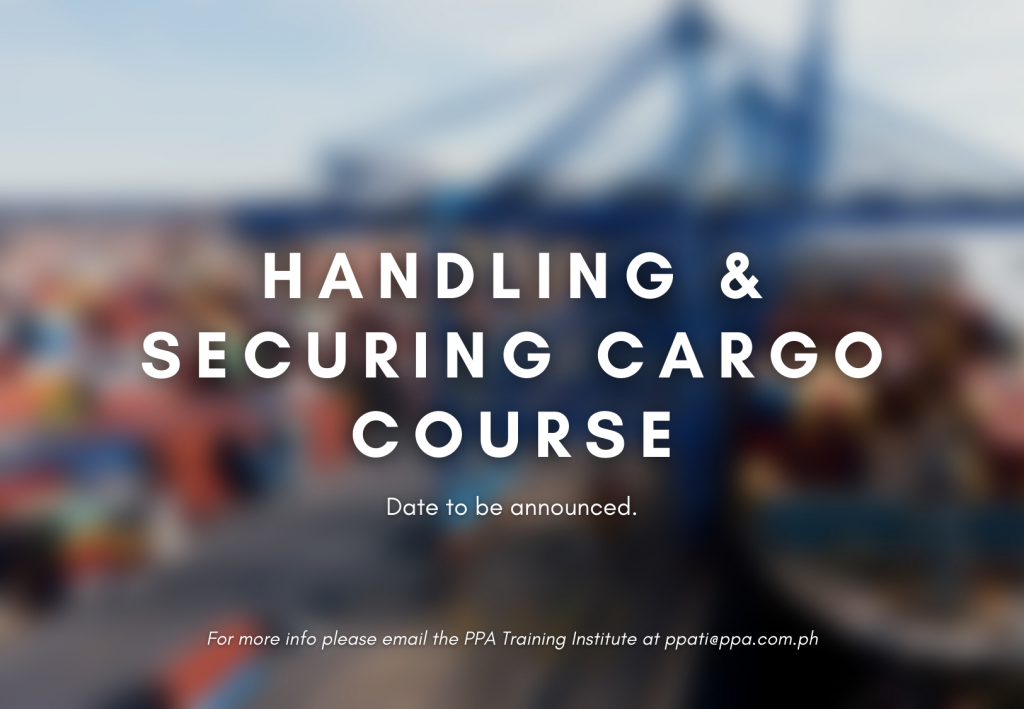 Handling and Securing Cargo
November 15 to 17, 2022
This 24-hour training course is designed to provide an overview of the key processes involved in cargo handling activities taking into consideration the characteristics of cargoes. It focuses on general safety precautions when loading and unloading, stowing, and securing cargoes under the provisions of relevant international and local regulations, codes, and standards concerning the safety of cargo handling activities. The course also tackles procedures for safe entry/exit into/from confined spaces and working safely at heights. 
Module 1. Introduction For Safe Handling Of Cargoes
Module 2. Handling Cargoes Manually
Module 3. Cargo Stuffing/ Unstuffing
Module 4. Cargo Stacking
Module 5. Cargo Stowage
Module 6. Securing Of Cargo
Module 7. Working In Confined Spaces
Module 8. Working At Height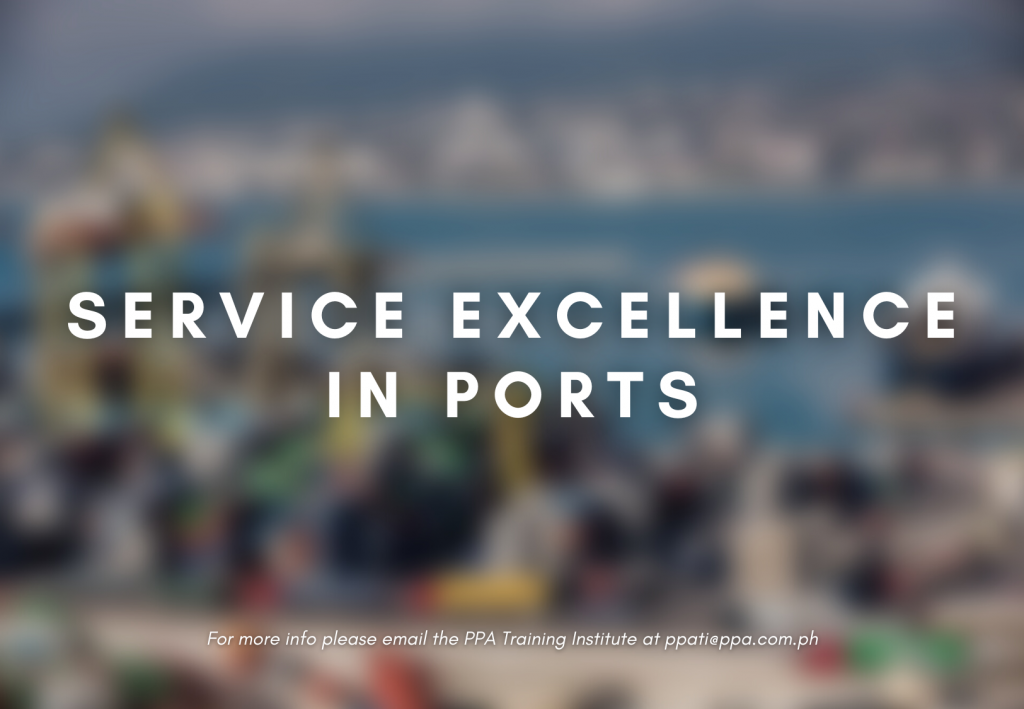 Service Excellence in Ports
October 25 to 27, 2022
This 24-hour course is intended for port workers who are involved in port operations. It is designed to enable the participants to recognize and practice important actions and behaviors such as working with others effectively, participating in workplace communications, meeting of work priorities, professional and sustainable development, contributing to the solution of workplace problems and supporting the workplace innovations geared toward service excellence. It covers the 21st century skills that have been identified as necessary for attaining success in a rapidly changing digital society.
Module 1. Workplace Communication
Module 2. Working In A Team Environment
Module 3. Professionalism In The Workplace
Module 4. Workplace Creativity And Innovation
Module 5. Solving And Addressing General Workplace Problems
Module 6. Sustainable Development In The Workplace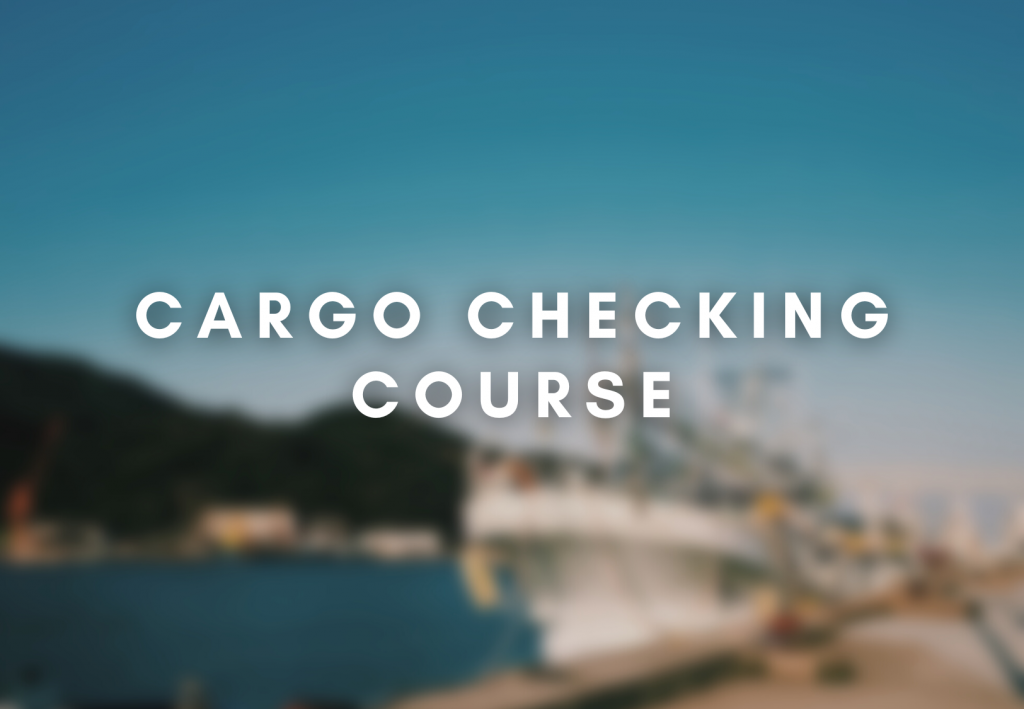 Cargo Checking Course
October 18 to 20, 2022
This 24-hour training focuses on the cargo checking systems and procedures. It provides the participants with a venue for learning how to fill-out cargo checking forms properly and hands-on experience in preparing correct cargo checking reports.
Module 1. Introduction: The Cargo Checker
Module 2. Cargo Monitoring And Documentation
Module 3. Measurement And Calculation
Module 4. Cargo Receipt And Delivery
Module 5. Procedures For Claims Of Cargo Damages And Losses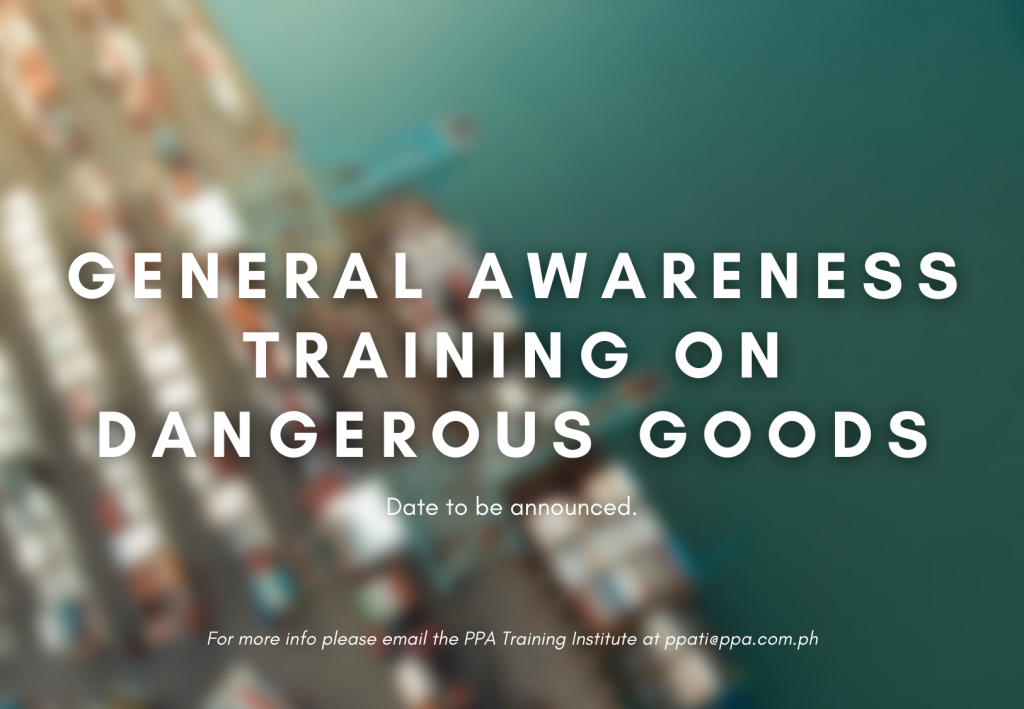 General Awareness Training on Dangerous Goods
October 10 to 12, 2022
This 24-hour course is intended for all port workers who are involved in handling and securing dangerous/harmful goods. It provides knowledge of handling different classes of dangerous goods in accordance with the IMDG code and other relevant international and local regulations.
Module 1 – Introduction: International and Local Legislations
Module 2 – Using International Maritime Dangerous (IMDG) Code
Module 3 – Classification of Dangerous Goods
Module 4 – Testing Packaging and Marking
Module 5 – Handling and Transportation Requirement
Module 6 – Storage and Segregation Requirements
Module 7 – Emergency Response